Defragmentare: Bring Order to Chaos
Compo Entry Ludum Dare 42 - 2018-08-12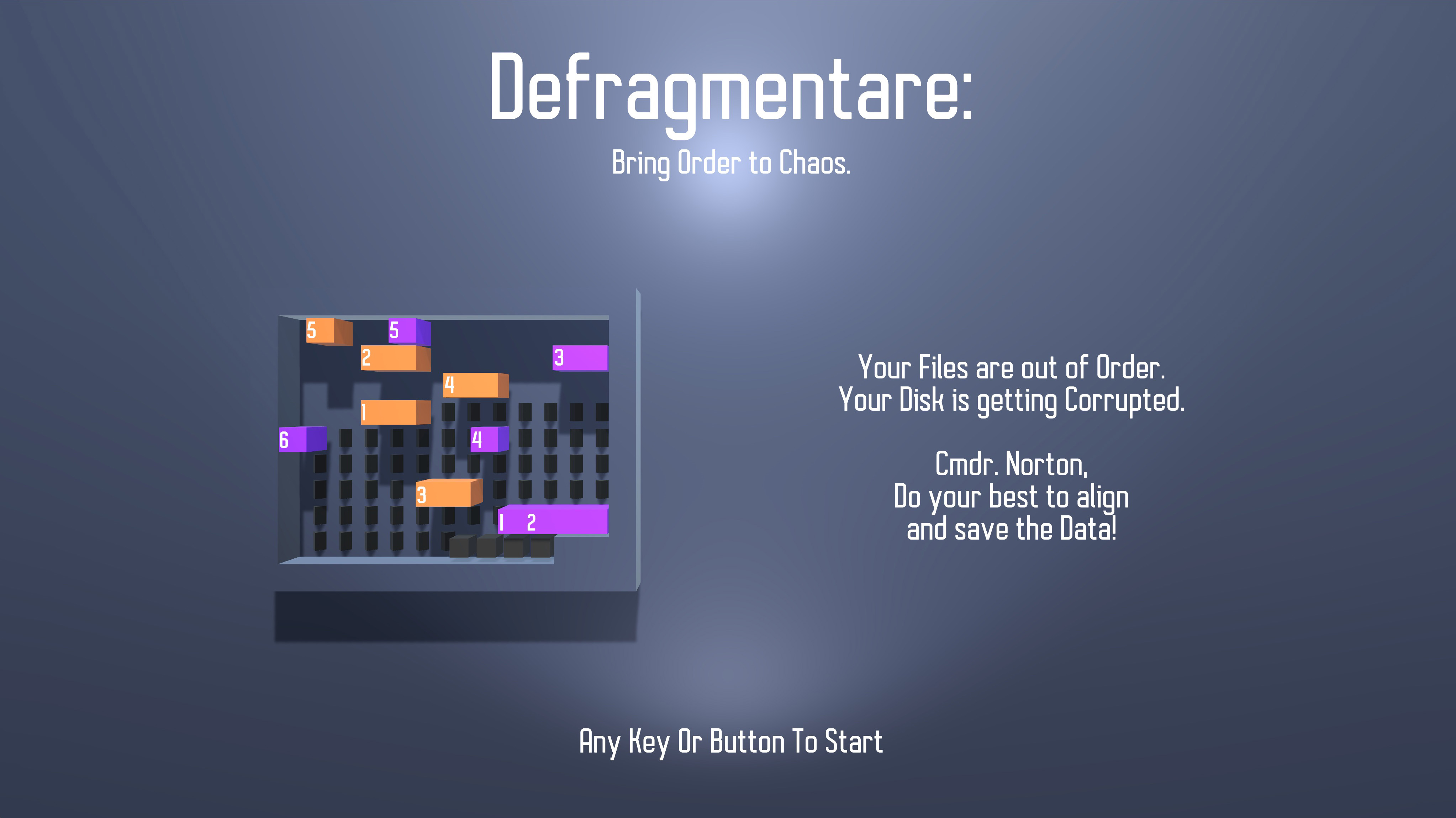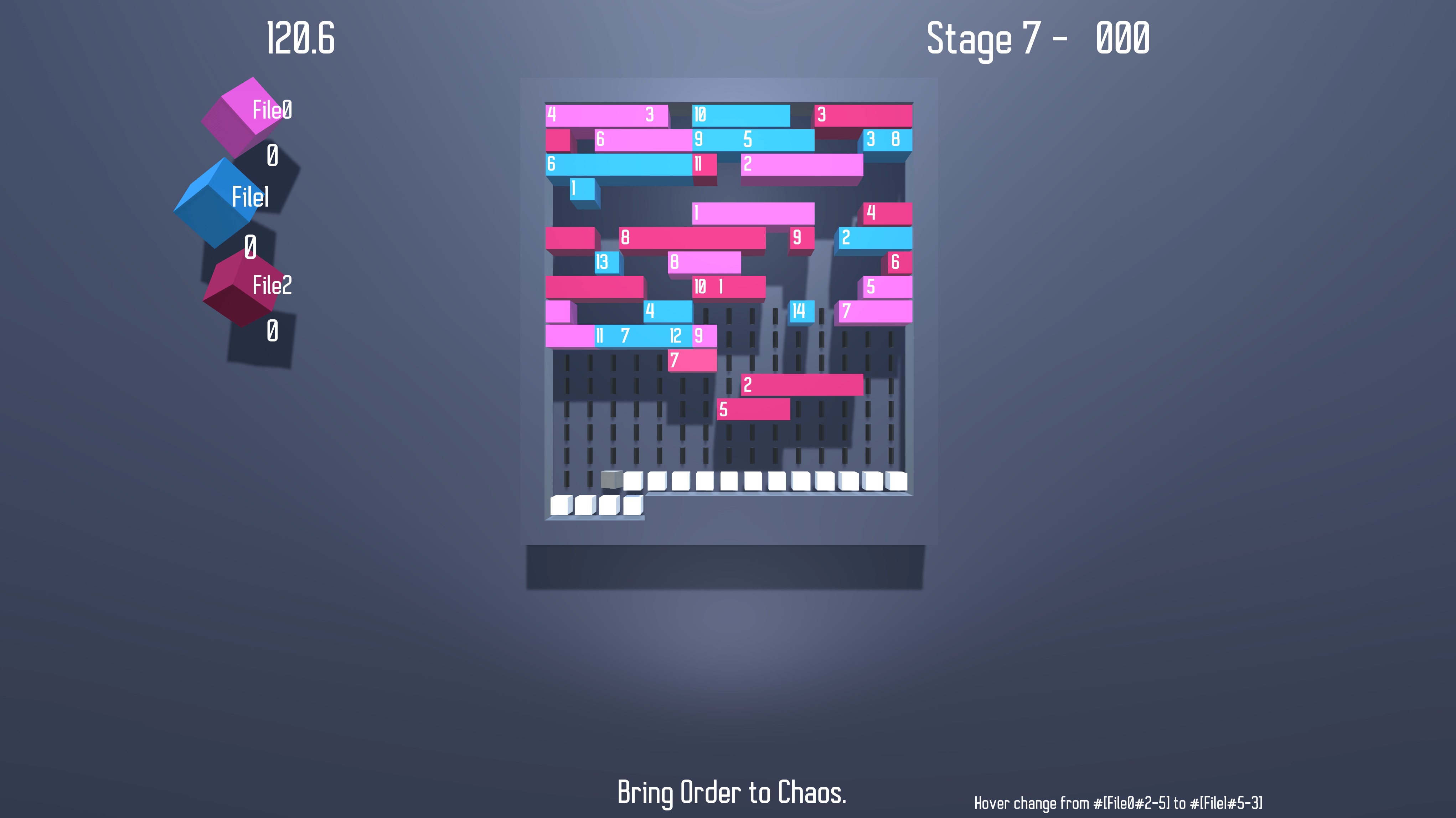 (No Audio, didn't make it in time)
Goal
Sort the segments ascending as tightly aligned to the top left as possible.
To clear a stage the minimum you have to do is move all segments out of the corruption zone in the bottom before corruption is completed.
Once you put each file in order in the safe zone, a stage is done too.
Interface
Drag a segment to move it. Alternatively click once to select and click again to place.
Segments need the full width of their space free to move. E.g. if you want to move a piece one space to the left that is wider than one you need to move it somewhere else first.
Todos for a post jam version:
Sound.
Indicate the piece in hand transparently if it cannot be placed currently, to clear up the confusion about movement.
Scoring animation to self explain the goals.
A short pause after a stage ends to be able to look at what you have done.
Locations
Tools used
Intermediate steps:
With 17h 27m gone from the clock, a random gamefiled presents itself, but no gameplay yet. This will be tough. Still uploading a version now for future benefit.
Still not yet a game. Although basic tile movement works now. It is now 25h 37m in. Uploading a version. This will be tight. Hope I still make it to a finished fun game.
Submitted a version I'm pretty happy with. Progression could be better, sound is definitely missing, as is a scoring pause and animation. However, I'm very pleased that the original idea worked out in that shape.
Intermediate versions:
HTML versions only playable on desktop due to Unity's WebGL limitations